Your home is your safe space, and trusting someone to make major changes or repairs to it is a big deal. If something goes wrong with a construction project at your home, it can disrupt your life in a major way by impeding your ability to use and enjoy your home. For that reason, it's vital that you choose a reputable and reliable contractor for any work that you need done on your home. But how can you know which contractor is best for the job? Take a look at some tips that can help.
Use Your Contacts

You may find the best contractors by calling friends and family.
The first thing that you should do when looking for a contractor is to reach out to people you know to find out if they have anyone to recommend. There's nothing quite like a word-of-mouth recommendation from someone who has no agenda and isn't trying to sell you anything. If a trusted friend raves about a contractor they used last year, it's a good bet that you'll like that contractor as well.
What's even better is a recommendation from someone who works in a peripheral field. If your brother-in-law is a plumber or your cousin is an electrician, it's possible that they have inside information about local contractors. Find out who they recommend and who they advise staying away from.
Do The Legwork
Of course, a recommendation from one person is just that – one person's opinion. You need to get the facts about any contractor before you hire them, even if they come highly recommended. Don't hesitate to do the work involved in getting the information you need. Interview each contractor you're considering personally – you should interview at least three, so that you get a range of price quotes.
Ask the contractors for their applicable licenses and insurance information, and call or go online to make sure that their licenses are still valid and their insurance is still active. If your contractor isn't properly licensed and insured, you as the homeowner are liable for any property damage or injuries incurred while the work is being done on your property, so checking out these details is important for protecting yourself. For additional protection, make sure that your contractor is also bonded. A bond protects you in the event that the contractor suddenly quits or fails to pay a supplier. The bond guarantees that the work will get done and that you won't be on the hook for the contractor's unpaid expenses.
You should also ask for a list of local references. Not only should you call and check those references, if possible, you should meet up with them in person so that you can get a look at the work that the contractor did. Ask not just for recent references, but also for references that date back a year or so. That way, you'll be able to get an idea of how well the contractor's work has held up over time.
Check Out The Subcontractors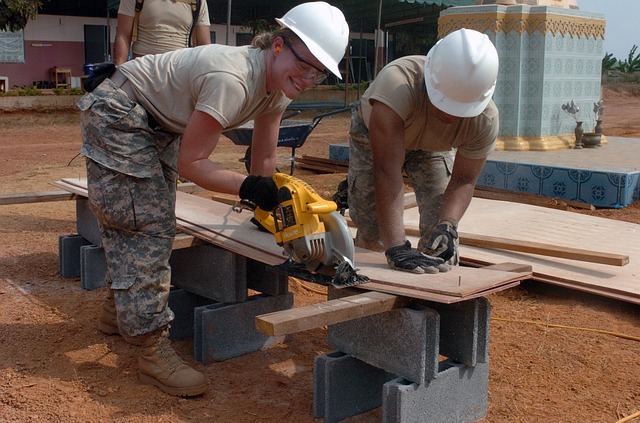 Make sure you know who will be doing the work.
If it's a big job, your contractor won't be working alone. Get a list of the subcontractors that your contractor uses, along with contact information. Contact the subcontractors to verify that they actually do work with your contractor. You want to be sure that your contractor isn't just hiring workers off the street or from the local labor haul, especially if they'll be handling intricate tasks.
When you've confirmed the workers that your contractor uses, do some background checks on them as well. Check online reviews, references, and qualifications.
With Moonworks, you can have peace of mind knowing that your home improvements are being handled by skilled, reliable professionals. For more information on improving your home, contact us online or via phone at 1-800-975-6666.