"It's just a roof" can be a very misleading notion when it comes time to perform much-needed work on shingles, tiles, flashing or other components. Taking the time to search for fully qualified roofers can save you a great deal of money and frustration down the road. Here are four considerations to keep in mind when deciding who should work on your roof.
1. Roofing Requires Skill and Experience
Too many things can go wrong even on a "simple" roof repair, to trust the job to an unqualified individual (including yourself). For instance, shingles must be overhung and aligned perfectly, with the requisite five inches of exposure, or they won't last long — and depending on the slop of your roof, you may be well advised to go with some other product entirely when installing a new roof. Inaccurate nailing, venting, or flashing can create serious problems with the roof over time. It's just not a do-it-yourself job in most cases — and unless you hire an established roofing professional, the result you get may be dangerously amateurish.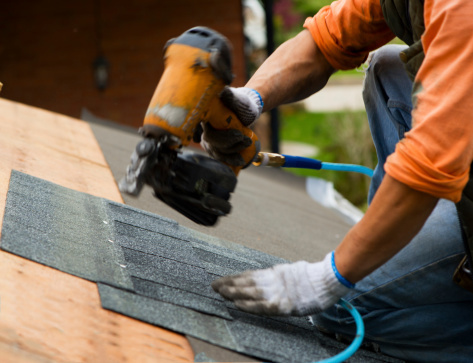 2. Credentials Are a Must
Some roofing companies seem to pop into existence whenever a major hailstorm blows through, while independent contractors offer their services as a low-cost alternative to established roofers. Beware of these providers — you can't afford to risk the integrity of your roof just for sake of saving a few dollars, or just because you were willing to accept the first offer that came your way instead of performing the necessary due diligence.
First and foremost, never hire a roofing company that isn't a member of the Better Business Bureau. This agency gives you a baseline of professionalism that allows you to check your prospective roofer's reputation and history in detail. You should also ask for documented proof of membership in any local or national roofing associations as extra assurance of professionalism. Make sure the contractors are licensed and insured against injuries or property damage.
Last but not least, seek testimonials. Ask the roofer for references' contact numbers. Look up reviews of the roofer on Yelp, Angie's List, and other online sources. Don't neglect the smartest strategy of all — asking your friends, neighbors and colleagues for referrals to roofers they've had good experiences with in the past.
3. Your Roofer Should Offer Choices
No one type of roofing material is a good fit for all slopes, styles, climates, and homeowner budgets. If your roofer offers a narrow range of options, you could easily end up either paying an unnecessarily high price or getting a roof that doesn't ideally suit your tastes or performance needs. Select a roofer that provides various lines of shingles and tiles from reputable manufacturers, with materials ranging from cedar and asphalt to ceramic and aluminum, or special options such as cool roofs for a more energy-efficient home.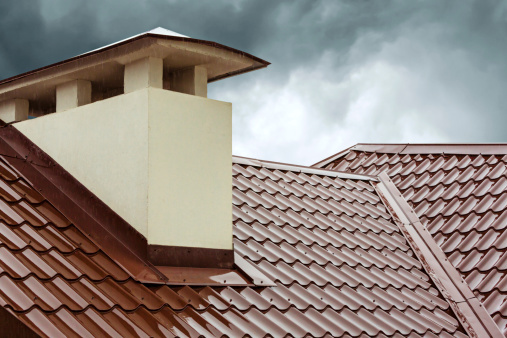 4. Insist on Warranties and Deposits
Your roof is a major investment charged with protecting an even more major investment — your home. Incompetent or incomplete installation, or use of inadequate materials, can not only result in further roof problems but also lead to extensive water damage and higher energy bills. It is therefore imperative that you cover yourself against faults in installation, repairs or materials. Choose a roofer that offers multi-year warranties against these potential issues on top of the manufacturer's warranties on the parts and supplies used.
One sure way to spot a suspicious roofing company is to examine its payment policies. If a roofer demands full payment up front, for example, run the other way! "Storm chasers" will often pocket their money and then disappear, leaving the job unfinished. A partial deposit is the most that any legitimate roofing company should require. Select a roofer that will accept an industry-standard 30 percent deposit.
Going with the most highly-regarded roofer you can afford is always a smart solution. Moonworks, for instance, is one of the 3 percent in the nation that can claim to be a GAF MasterElite contractor. Call Moonworks at 1-800-975-6666 for a free estimate — and complete your search for a top-rate roofer in one fell swoop!