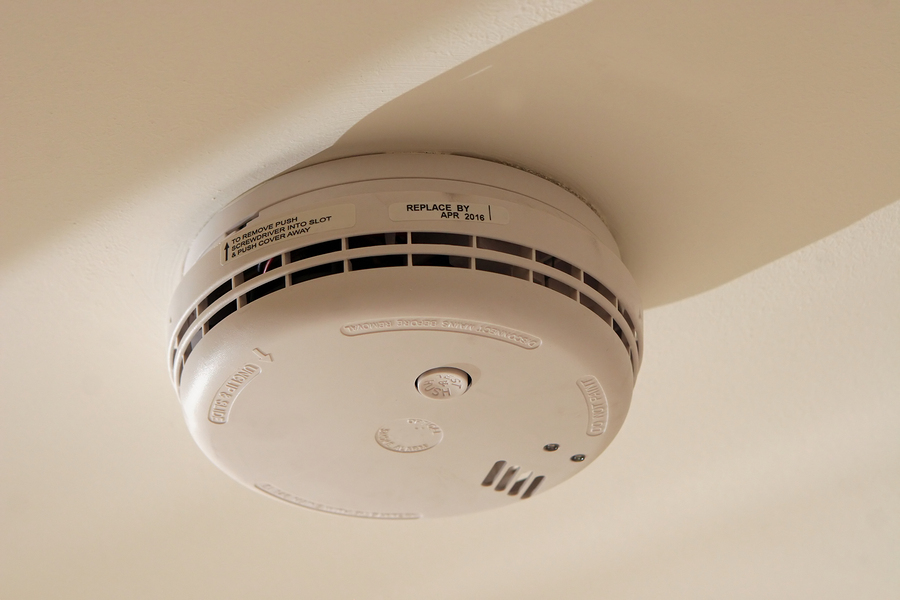 Smoke detectors need to be tested at least monthly to make sure they are functioning properly.
Home injuries cause as many as 20,000 deaths, 7 million disabling injuries, and 20 million hospital trips in the U.S. each year, according to WedMD. Having a safer home will cut down on costly accidents and prevent injury to your family and guests that come to your house. Here are some projects that can make your home safer.
1. Smoke and Carbon Monoxide Detectors
Most people know to have smoke detectors in their home, but carbon monoxide is a colorless, odorless gas that can build up in your home from crumbling chimneys or a malfunctioning HVAC system. Be sure to test your detectors regularly to make sure they are working properly.
2. Reinforced Door and Jamb
Home break-ins can happen even with deadbolt locks, if thieves decide to kick down the door. A steel or iron-reinforced door and jamb kit from your local home improvement store will make it much more difficult to kick in the door and can protect your home from break-ins.
3. Grounded Outlets
It's not difficult to install grounded outlets in your home, and these devices can protect your home from electrical overload, which can lead to fires and shorts.
4. Grip Strips in Shower and on Stairs
A fall in the shower or on the stairs could cause broken bones or a concussion and may lead to an emergency room trip or even a hospital admission. For just a few dollars, you can have peace of mind when in the shower or navigating slippery stairs by installing grip strips.
5. Security Alarm System
From a simple system that can be installed by the homeowner to a full-fledged system that includes constant monitoring and instant connection to police when the alarm sounds, a security system offers protection as well as a deterrent to burglars. Some homeowners take a shortcut by installing alarm signs but not actually having an alarm.
6. Outdoor Lighting
Outdoor lighting offers a deterrent against break-ins as well as greater safety for family members and guests as they navigate your property at night. Lighting can have sensors or a timer so you don't have to remember to turn it on and off each day.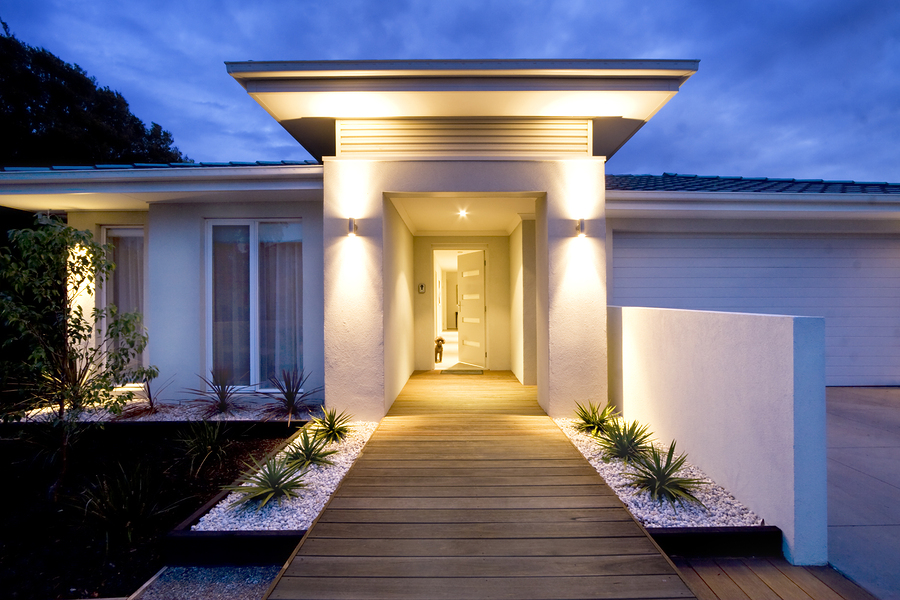 Outdoor lighting can be vital to your family's safety.
7. Upgrading Electrical or HVAC Systems
Old wiring or HVAC equipment that hasn't been upgraded for years is a greater risk for malfunctions that can sometimes be serious. Pay attention to even small fluctuations that can signal a problem that needs to be addressed.
8. Gutter Helmet(TM)
Gutters that don't drain properly can cause safety problems if water backs up and leaks into the house or pools on the lawn. Problems from mold exposure to slip and fall risks can be prevented with a Gutter Helmet installation that will keep debris out of the gutter and help ensure that water drains safely away from the foundation.
Moonworks provides home improvement services that can make your home safer, such as the patented Gutter Helmet system, HVAC upgrades, and much more. Call us at 1-800-975-6666 for your free estimate.