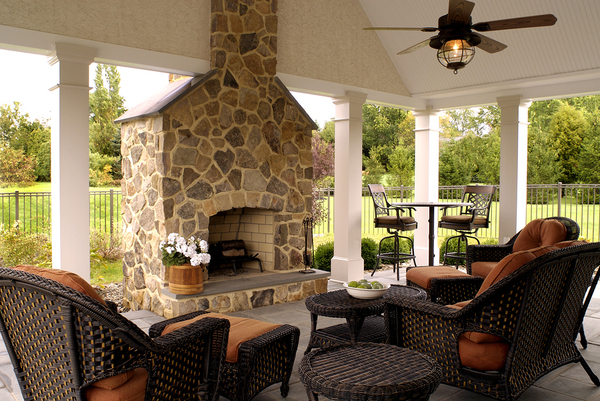 Outdoor living spaces are a popular addition these days, but it makes sense to carefully consider whether to add these spaces to your home and yard. You may already have a porch, deck or patio, but outdoor living space goes beyond these essentials to provide comfortable, livable space in which to spend your leisure time, relax and entertain.
Some factors to consider when deciding whether to add an outdoor living space include the following:
–How much time you or other family members currently spend outside, and how much you enjoy the outdoors. If you already eat or entertain outdoors several times a week, you would probably make good use of a nicer outdoor living space. However, if your family prefers eating indoors the majority of the time, you may find that you don't use your outdoor living space, and it will be money wasted — money you could have spent on needed improvements like new windows or a new roof.
–If you're fairly certain an outdoor living space would get used often, the next consideration is how big to go. Outdoor living spaces can include a kitchen, covered deck or patio, pool or hot tub, and fireplace. Some outdoor living spaces even have home theater equipment for watching movies outside. Thinking about exactly what you want to do outside will give you an idea about how elaborate you want your new space to be.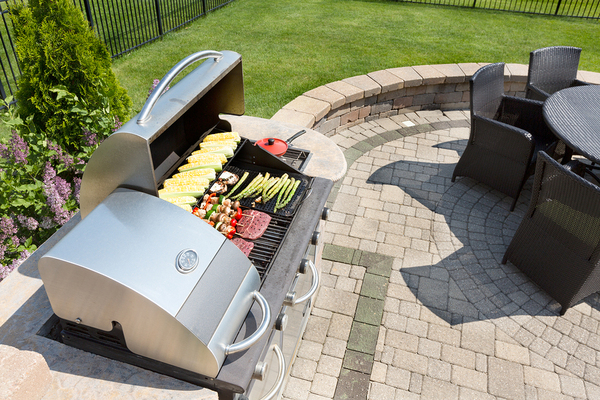 Outdoor living spaces can range from a simple deck or patio to an elaborate outdoor kitchen.
–Another factor in deciding what to include in an outdoor living space is the neighborhood in which you live. The general rule of thumb is that you don't want to be the very best looking or biggest house in your neighborhood, or one of the worst-looking. If your own enjoyment is a greater consideration than resale value, then by all means build your outdoor living space exactly as you want it. Just keep in mind that your resale value will probably not be as high as it would be if your house was more in keeping with the neighborhood.
–Last but not least, you should consider the size of your yard and property as you decide what kind of outdoor living space you want. A tiny yard with a huge patio or outdoor kitchen may not be the best use of space, and a tiny deck in a huge yard will similarly seem out of place. Keeping everything in proportion is usually the wisest decision.
There's no doubt that a functional, attractive outdoor living space will add value to your home and enjoyment to your time spent outside. A professionally installed deck, patio or other outdoor feature will ensure that you can use your new space for many years and will save you the hassle that a DIY project often brings. Moonworks can take care of all your home renovation needs and give you peace of mind that the results will be top quality. Call 1-800-975-6666 to get a free estimate on your next home project.