Countless Americans like to head to New England every autumn. They love to marvel at the vibrant, majestic fall colors that are splashed across the region's trees.
And then they all go home. Ever notice how these folks never stick around when all of these beautiful leaves detach from the trees? New Englanders would probably welcome the help in raking them up, stashing them in bags, and scooping them out of the gutters.
And this doesn't help. At all.
If you're a New England homeowner, you certainly can't prevent the leaves from falling onto your property. But you can keep them out of your gutters if you install some gutter protection. And you might as well invest in the best: Gutter Helmet.
Gutter Helmet: Your Unique Gutter Protection Solution
What makes Gutter Helmet the most popular, dependable gutter protection system in North America?
The surface is protect by a Permalife finish. This consists of a strong Kynar paint system that is resistant to whatever the elements may bring, including direct sunlight, salt water, chalk, and even acid rain.
It boasts a patented nose-forward design which is specifically engineered to keep debris out of your gutters. Water adheres to the surface and passes over the "nose" and into the gutter opening, while leaves and other debris fall harmlessly to the ground below.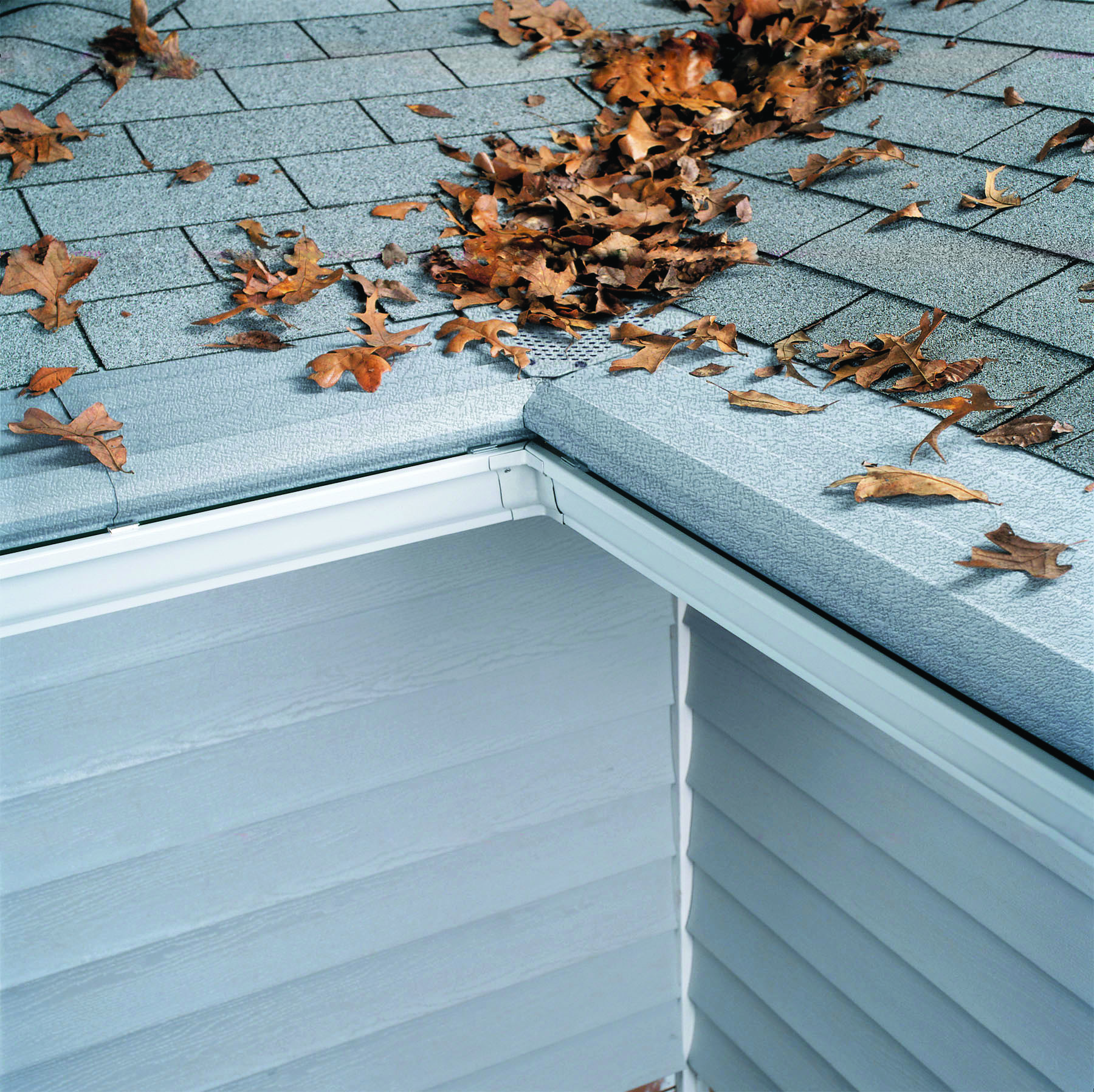 Leaves are either on your roof or on the ground – but not inside your gutters!
Inferior Gutter Protection Has Serious Consequences
It's easy to see why Gutter Helmet is superior to all other gutter protection products. Mesh or metal gutter screens can get clogged with debris, which eventually prevents runoff water from flowing into the gutters. That means you'll have to periodically remove the clogged debris, which is what you probably wanted to avoid when you bought the screens in the first place. In addition, these screens aren't intended to last for more than a few years, meaning you'll have to replace them as time goes on.
If you have unprotected gutters (or your gutter protection doesn't work as intended), then runoff snowmelt or rainwater will fall onto the ground next to your home. Over time, this can lead to a host of problems from eroded landscaping and stained siding to flooded basements and damaged foundations. Then you'll be forced to spend a great deal of money on repairs which could have been avoided by installing durable gutter protection.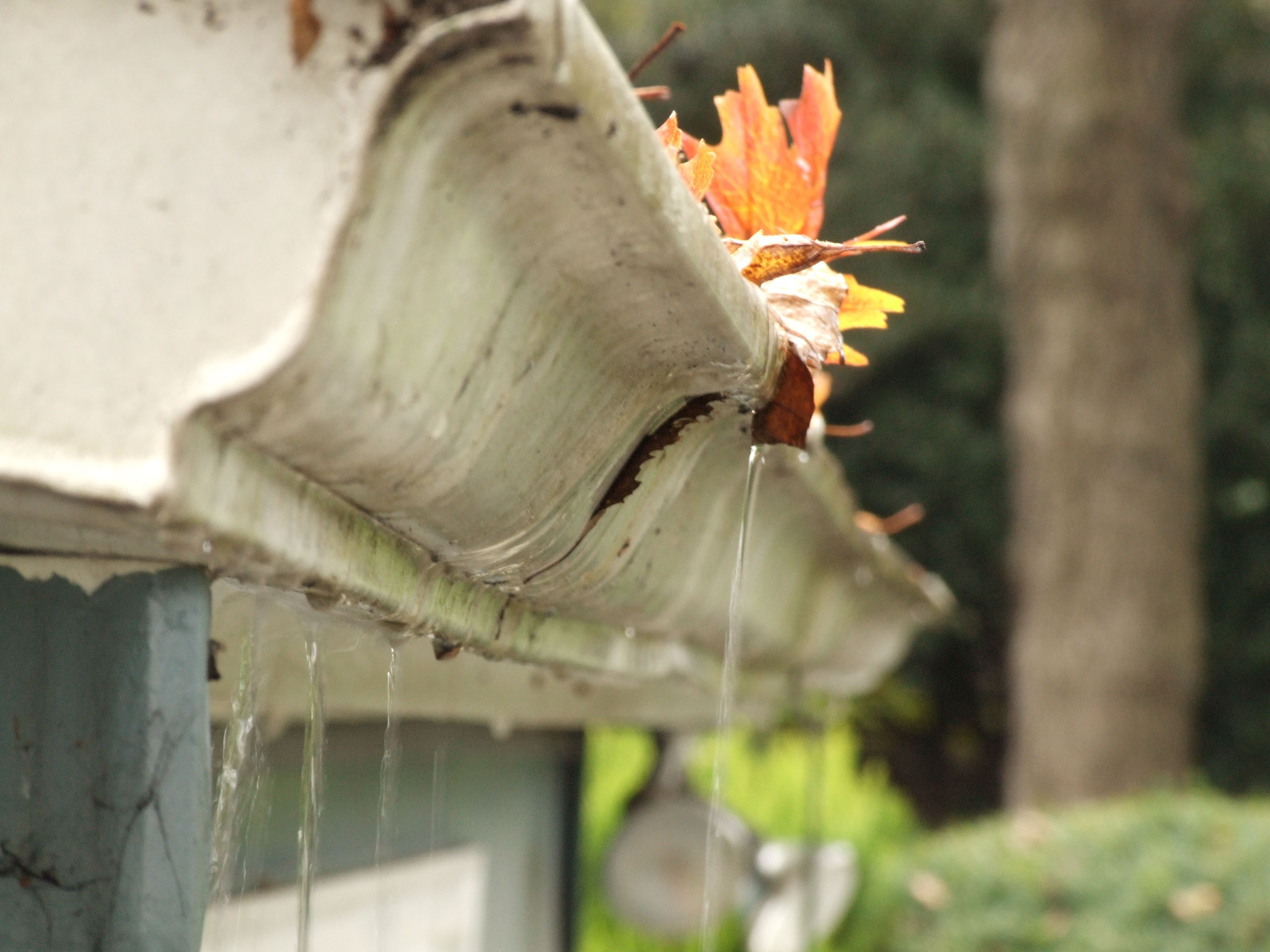 Somebody desperately needs Gutter Helmet.
Gutter Helmet: A Worry-Free Product
The makers of Gutter Helmet are so certain of the system's performance that they offer a lifetime limited warranty on their product. And they also guarantee that you'll never have to clean your gutters again – no matter how many autumn leaves fall onto your home or property!
Moonworks is the exclusive installer of Gutter Helmet dealer for all of New England. They've been serving the area for decades, and they are committed to providing unmatched customer satisfaction to all of their clients. For more information on Gutter Helmet or a free estimate for your home, contact Moonworks today by filling out this form or by calling 1-800-975-6666.