Scan the photos on any online real estate listings board and you'll see that certain homes stand out as more beautifully kept than others. These homes have what is known as curb appeal — and if you want your home to sell quickly and for a good price, then you'd better make sure it has curb appeal as well. Here are some areas to examine and correct as needed.
Painting and Lighting
A bright, clean-looking home is a welcoming home — and one more likely to sell. But no matter how careful you are to sweep the front porch and wash your windows, you could suffer from a dilapidated exterior simply due to the age of the paint. Sun and other weather can cause paint colors to fade or the paint itself to crack and peel. A fresh coat of new paint might be just the thing to liven up your front facade once again.
Another way to brighten things up is by replacing old or dim porch lights. A full set of bright exterior lights not only helps prospective customers admire your home in lower-light conditions, but it also serves to demonstrate how well you maintain every detail of the place while adding an extra touch of cheer.
Landscaping
Don't forget that the home you're selling is far more than just a house: it's also the yard and gardens surrounding the house. What does your front lawn look like these days? Is it neatly mowed and edged, or is it a jungle out there? Your front yard will be the first part of the property your prospect encounters, so invest in whatever do-it-yourself or professional landscaping is necessary to make it look picture-perfect. Replace any dead flowers in your garden or window box with fresh, beautiful specimens. Move toys, bicycles, and other evidence of chaos away from public view.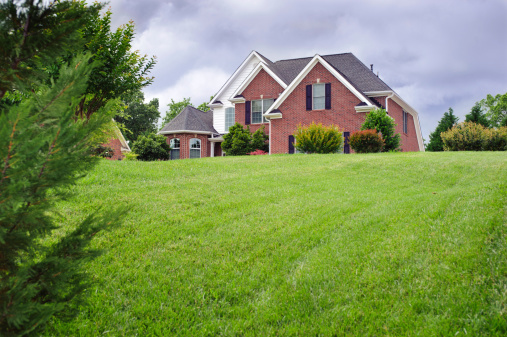 Replacement Windows and Doors
Now is the time replace any windows or doors that are displaying signs of age, mechanical problems, or insulation failure. Older windows may be allowing outside air to seep in and inside air to escape, either through cracks around the frame or between the two panes of a double-pane window. Not only will potential buyers be concerned about high energy bills, but it also means that moisture may have caused wood deterioration and mold infiltration.
A shabby-looking front door can delay the sale of your home or cause it to go for less money than you might have pocketed. Sometimes you have to spend money to make money, as they say, and one of the best things a home seller can spend money on is a brand new front door. Remember, this is the portal through which every one of your prospects must pass, so you want it to impress. As a matter of fact, you could increase the selling price of your home by up to three times what you spent on that new door!
A New (or Repaired) Roof and Gutter System
Imagine that you are the buyer: when examining what might be your next home, does your gaze stop at eye level, or does it keep traveling upward to include the roof? A roof with obviously damaged or missing shingles does not inspire confidence in buyers; instead, it's a red flag that property damage and expensive repairs may be part of the deal. Many prospective customers will turn up their noses at a home if the roof isn't in good shape. Go ahead and schedule an inspection and perform any recommended repairs before you put the home up for sale.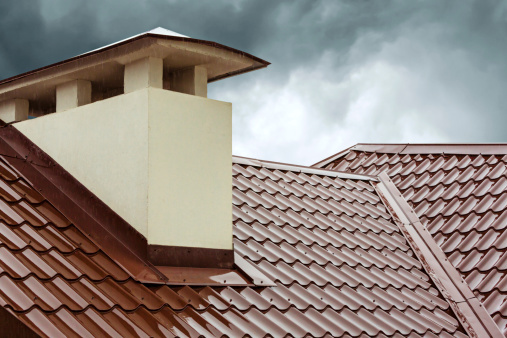 Gutters make a difference, too. If your gutters are bent, dented up or rusted through, they may be contributing to current and future water damage to the roof. Gutters that are chronically filled with debris not only fail the curb appeal test, but they also point to a history of neglect-related drainage failure. If you need to get your gutters replaced, you should probably go ahead and get a protective covering such as the Moonworks Gutter Helmet to help prevent unsightly debris from collecting.
As you can see, curb appeal involves many different aspects of your home all working together to make a powerful statement. Quite simply, curb appeal is not only about your home's inherent beauty but also about how well you've taken care of it. Incentives such as those provided by Moonworks' Mass Save HEAT Loan Program can put you on the right path with savings on energy-efficient replacement windows. Call 1-800-975-6666 to learn more about how Moonworks can help!