It seems like such a good idea. Your roof obviously needs work, you happen to have a free weekend, the weather is reasonably nice, and you own a ladder. But before you climb up onto that roof for some "simple" do-it-yourself repairs, you really should just step away from the bottom rung of the ladder and contact the most skilled, experienced professional you can find. Let's look at some of the disasters you can sidestep by hiring the right roofer for the job.
Personal Injury
If you think hiring a professional roofer is too rich for your blood, wait until you see the medical bill you could receive after falling off the roof in a misguided home-brew repair attempt. Injuries are a very real danger on just about any kind of roofing job, even for skilled professionals. In fact, it's considered one of the most physically risky jobs out there, with a fatality rate of 29.4 per 100,000 and an injury risk 5.9 times that of the average job. Still want to fix your own roof? Fight that urge.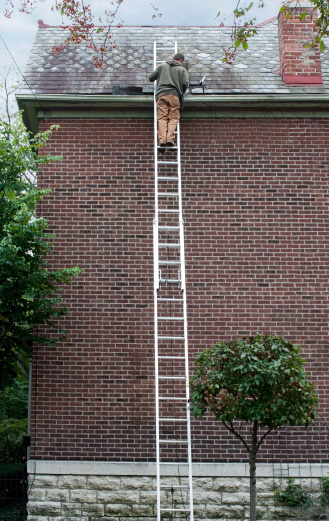 Incorrect or Inadequate Materials
Most homeowners know an asphalt shingle from a Spanish tile, but that doesn't necessarily mean that they can recognize the subtle differences between one product and another — differences not only in structure and price, but also in sturdiness and energy efficiency. Or if you want to replace one type of roof cover with another, you might have no idea how much weight your roof can actually tolerate, creating serious issues if you're working with a relatively heavy product such as clay tiles that may require structural roof reinforcement. A professional roofer can advise you on which materials you should or shouldn't consider.
Preventable Damage
Some roof disasters are entirely avoidable, but only if you schedule the appropriate work in a timely manner. This is particularly true with seasonal issues such as ice dams, which can make your gutters unusable, weighing them down so severely that the strain damages the edge of the roof. A professional roofer can set you up with a gutter warming product such as the Moonworks Heated Helmet, saving you a ton of money in costly repairs by making ice dams a thing of the past for your roof.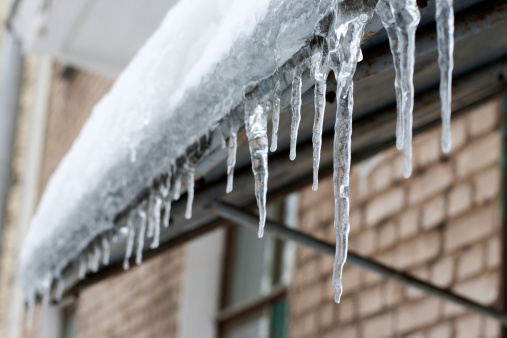 The Wrong Roofer
While hiring a professional to do your roof repair immediately removes your risk of personal injury, it may not solve your roofing problem if you pick the wrong one. You need to make sure that the company you choose has a proven track record — not just in general roof repair, but also in the specific type of work you need done. Don't agree to pay more than half up front as a deposit; that's an industry standard, and it helps keep the roofer motivated to perform the work in a timely manner. Choose a roofer who will tell you what that time frame will be, and who gives you written guarantees on the work performed.
As you can see, the right professional for the job makes all the difference between disaster and success. Moonworks will be happy to provide you with the expertise you need and deserve, so call 1-800-975-6666 today to ensure a disaster-free roof down the road!