Lorena Brockman is a blogger for JennsBlahBlahBlog.com and has notable know-how in blogging, home improvement, and has been deemed "Greatest Auntie Ever" by many. To learn more about Lorena, visit her company's blog at JennsBlahBlahBlog.com.
The kitchen is the center of many homes. It's not just a single-use room; it's the location of numerous activities. Of course, mealtime is the main purpose, but it's the gathering place for homework, parties, and almost anything else you can think of. Many people have a small kitchen, but that doesn't mean it has to cause a kink in your activities. Some clever and innovative thinking can turn the smallest kitchen into a space-saving haven.
Do you have a small kitchen? Here are some DIY ideas to utilize your small space.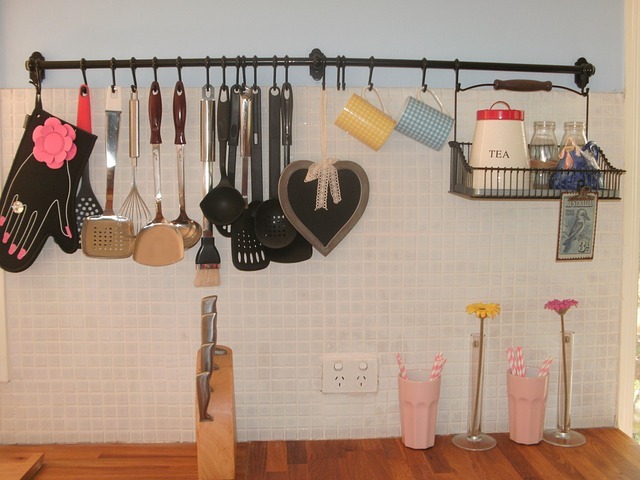 Heads Up
Smaller kitchens are bound to have limited cupboard and cabinet space. If you are having trouble finding a place for everything, just look upward. By hanging a rod or panel that's adorned with hooks, you can hang pots pans, and awkwardly shaped utensils. The lids for the pots and pans can be hung inside a cabinet using screws or towel bars on the inner walls.
Great Wall of China
If you have china but no display case, consider hanging it on the wall. Set up cushioned hooks along a blank space and hang plates and serving platters. With small hooks, teacups can hang delicately below the beautiful display on your wall. It's a great way to show off your collection without the bulky case to take up room.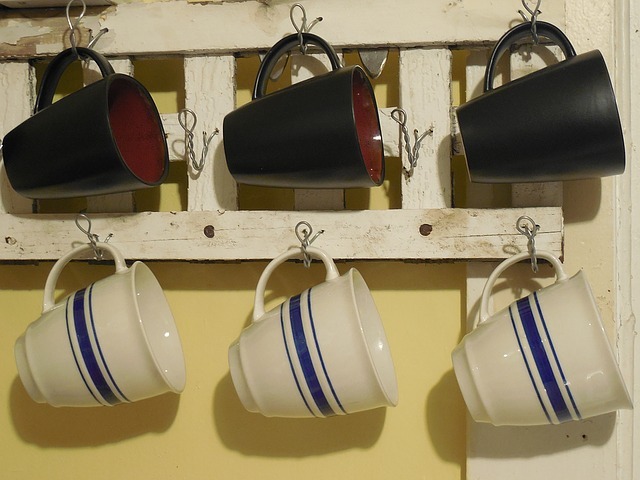 Sharp Thinking
Just like hanging the china on your wall, use this technique for your knives. Bolt a strong magnetic strip on an open space on your wall. Use it to hold knives, which not only saves space, but also keeps wandering kids safe from the sharp blades. Additionally, this storage method can help keep knives sharper than if they were floating around a drawer full of other knives and metal utensils.
Up and Under 'Em
Appliances are one of the biggest culprits of counter space bandits, yet they are necessary. To free up some counter room, mount your appliances underneath upper cupboards. Many accessories, like microwaves and can openers, are easy to bolt underneath a cupboard and, again, can keep wandering kids' hands free of danger.
Hidden Treasure
Extra preparation space is a necessity, especially during the holidays and special occasions. Mount a folding or collapsible table on a free wall. Use lockable hinges so it is stable while in use, and then you can fold it down, out of the way, once you're finished. It's great for extra table space while entertaining and when the kids have homework.
Hot Spot
The oven isn't used for every meal, and with summer coming very soon, it offers some hidden storage. Keep pots, pans, and baking sheets (all oven-safe) inside the oven while not in use. If the oven is needed, just set the items aside, and after the oven has cooled, replace them in their cozy hideaway until needed again.
Paper Saver
Have you ever ruined an entire roll of paper towels because it fell into the sink or was splattered with sauce? An easy fix is to use a roll hanger on the inside of a cabinet door that's easily accessible and easy to replenish once it's out.
A small kitchen is cozy and comfortable, but having one doesn't mean you have to downsize. It's a chance to be creative and find new ways to utilize the space available while still being functional.
Contact us at 1.800.975.6666 and learn how we can help make your kitchen and the rest of your home beautiful and functional!