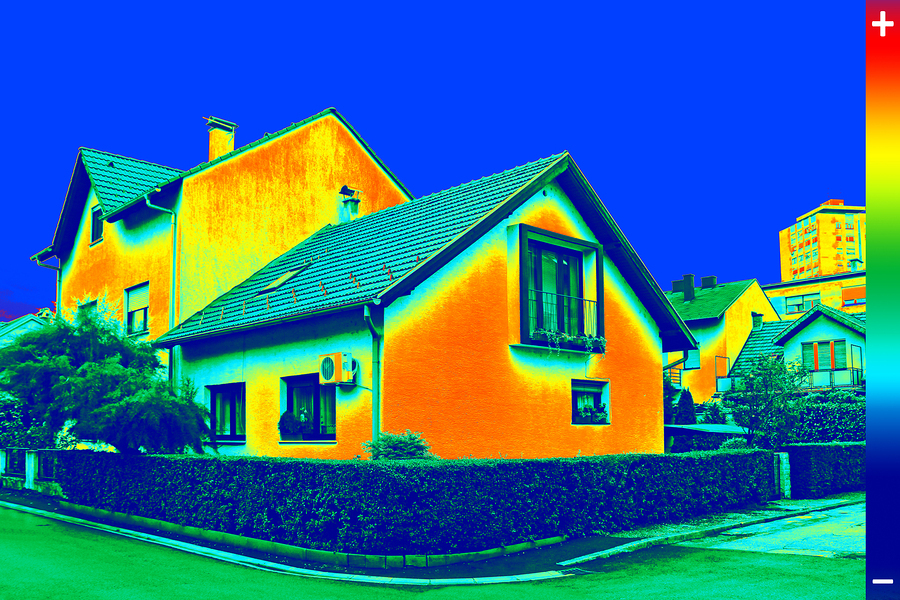 Part of an energy audit may be a thermographic
scan that shows where energy is escaping the house.
Mass Save ® is a program for residents of Massachusetts that offers them opportunities to make their homes and businesses more energy efficient while saving money. The program offers tax rebates and other incentives when residents make specific upgrades and improvements that use less energy. Residents eligible for the program include homeowners, business owners and landlords of either existing homes and businesses or new construction.
Massachusetts residents can enter the Mass Save program by having a free energy audit conducted at the home or business they own. The energy audit, also called an energy review, is a comprehensive evaluation of the way the home or business uses energy, including electricity, gas, oil, and solar power as well as other alternative sources of energy. After the evaluation, specific suggestions are given as well as information about how much money can be saved on energy costs and about incentives from making the suggested improvements.
Heat Loan and More
Many of the existing incentives have been continued for 2016, and some new ones have started. One program of interest during the winter months is the Heat Loan program, which offers 0% interest loans for up to 7 years for homeowners to make energy efficient improvements. Up to $25,000 is available for everything from complete heating system replacement to heat pumps, replacement windows, and insulation.
Improvements covered under the Heat Loan program will make your home or business more comfortable while saving you money on both your energy bills and your purchase and installation costs. You must be a customer of a participating power, oil or gas company to apply. The Heat Loan program can be combined with other rebates and incentives for the best possible price on qualifying equipment.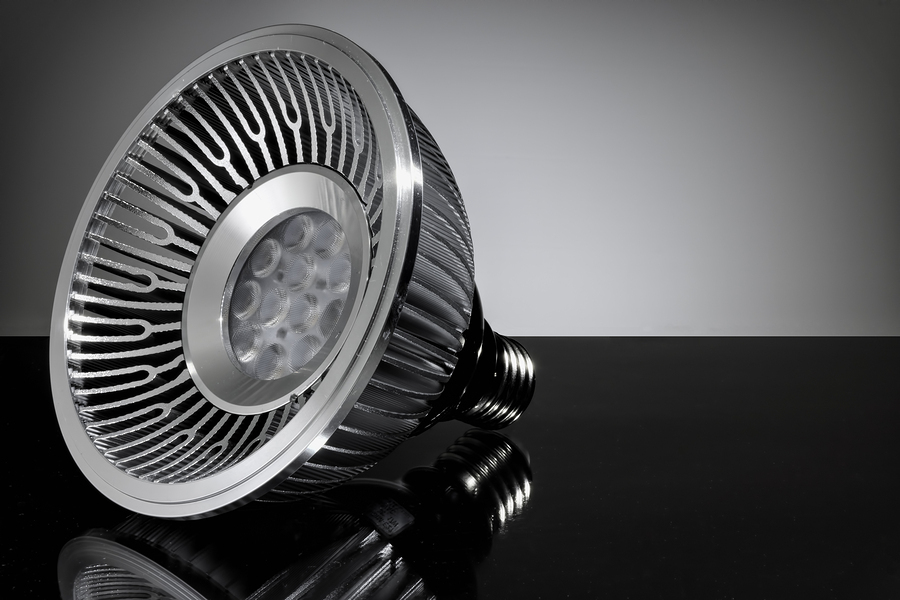 LED light bulbs can save energy and money over time.
LED Price Drops and Incentives
LED lighting is far more efficient than other types of lighting, but prices for this newer technology have been much higher than for existing types of lighting. As demand for LED lighting grows, however, prices are beginning to moderate, making these light bulbs an easier investment for many homeowners.
Dimmable LED lights are another way to save money on energy costs, as well as replacement costs, since these types of lights last much longer than others. Not only will you save energy, you will save time and your own energy by not having to replace LED bulbs for up to 20 years.
Find Out About New Incentives and Offers on Social Media
Mass Save's Twitter and Facebook pages offer the best information about new offers and incentives. Not only will new rebates be showcased there, but links to the Mass Save online store may also give price breaks and bargains to customers of participating utility companies. You can also sign up for MassSave's mailing list to get ongoing updates.
Moonworks offers free energy audits through the Mass Save program and will also do renovation work through the program. Improvements like replacement windows and doors, insulation, and more can be done by Moonworks to help your home be more efficient. Call Moonworks at 1-800-975-6666 to get your free energy audit or free estimate today.