Everyone loves a beautiful yard and nicely manicured landscaping, but few of us love the work involved in maintaining it. Yard work can be time consuming and exhausting unless you enlist a few tricks to help you simplify your tasks in a way that provides the most results with the least amount of effort.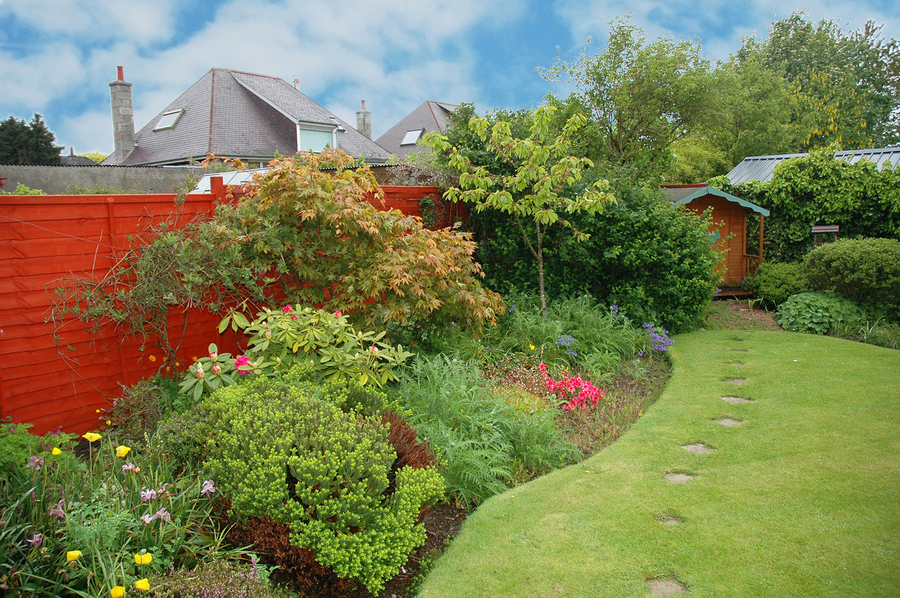 Gutter guards can save you time and effort by keeping gutters clean for you.
3 Major Outdoor Chores to Simplify
There are several things you can do to simplify your yard work to-do list and still enjoy beautiful results. The trick is to work smarter, not harder, in a few basic maintenance tasks.
Put Away the Weed Wacker
The need to use a weed wacker, as well as the time and effort it takes, is one of the most common complaints of homeowners trying to keep up their yard's appearance. The machines can be heavy, noisy, and require you to continually refuel to keep them humming. But what if you could almost completely eliminate the need to weed wack around your yard?
According to keytosimpleliving.com, you can. Dig out the grass around things like your lamp post, the swing set, trees, fence posts and your mailbox and then fill the area with a thick layer of wood mulch. This eliminates, or at least limits, the areas the mower cannot go and the need for your weed wacker.
Planting leafy green perennials, like the kind known as hosta, around large trees or even along any side of your house that is not landscaped, adds a refined, finished look to the area and curbs weed and grass growth almost as much as the wood mulch will.
Simplify Gutter Cleaning
Your gutters are a vital part of your home and can require you to conduct a regular gutter cleaning at least twice per year, especially in the autumn when the leaves are falling. According to betterhomesandgarden.com, older gutter systems require paint touch ups because they can develop rust, or have peeling paint, and they can be hard to clean, which can lead to a number of other problems that affect drainage around your home.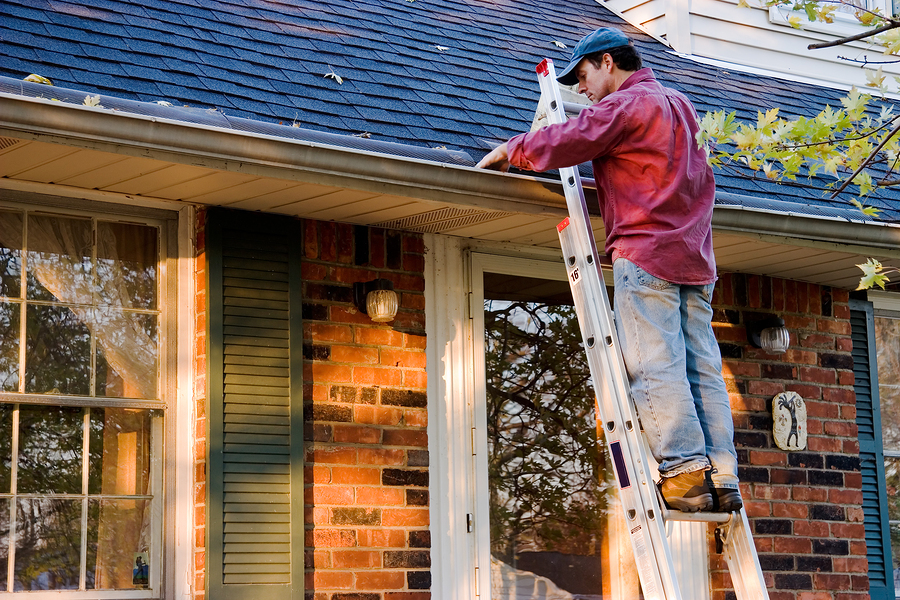 But there are ways to simplify this task and still be assured the job is always done. Invest in gutter guards, which can virtually stop most of the clogging issues and require almost no upkeep. They are a simple solution, and they can eliminate the time and effort you spend on gutter cleaning.
Gutter guards attach to a gutter system and cover the exposed areas, which effectively stop debris from collecting. This keeps out everything you don't want there, like leaves, tree branches, and pine needles, basically everything that will clog your gutter and cause a backup of water. They also offer a lifetime of protection for your home and stop you from having to climb up to your roof to do the cleaning task yourself.
Reduce the Size of Your Lawn
If you have less lawn, you spend less time mowing. And there are many creative ways to do this that appear to passers-by like amazing landscaping rather than time-saving efforts on your part.
According to livingdirect.com, you can create new (or expand your existing) landscaping borders around your house and on foot paths, so that there is less grassy area you have to mow.
Planting a border of low-maintenance shrubs, perennials and ornamental grasses adds interest and requires less time and maintenance from you. Space plants close together and choose a variety of colors to make the border appealing to the eye, then add a thick layer of mulch in between to smother the growth of any weeds.
You can also create perennial areas in corners of your yard and add stone, crushed rock or gravel around them. This will create a tranquil sanctuary-look, making it a great place to sit and enjoy the yard. At the same time, you will be cutting your lawn mowing time down to size.
A few simple steps can simplify outdoor chores and give you more time to relax. To learn more about how gutter guard systems can simplify your yard work and protect your home, call 1-800-975-6666.