When it comes to complex jobs like replacing your roof, you need to know the facts before you can make the best choice for your home and your wallet. Roofs are as important as the home's foundation and you need to educate yourself about what issues require repair and what types of damage require complete replacement of your roof.
According to bobvila.com, when it comes to dealing with roofing issues, the most important decisions for the homeowner should happen before they hire a contractor or start comparing shingle manufacturers.
Can You Simply Repair It?
If you lost a few shingles due to storm damage or tree branches falling on the roof, repair may be an option. The damaged or missing shingles can easily be replaced.
Things to know:
Unless your roof is relatively new or you saved spare shingles after the home's last roofing, the repair job will probably not match the existing roof.
A repair may not match existing shingles but it may extend the life of your current roof for another 5 or 10 years.
When Will Damage Require a New Roof?
There are several situations that may require you to re-roof your home versus repair the damaged areas. This depends on several variables, like how old your shingles are and how worn they have become, as well as any water damage or rot found under the old shingles.
According to Angie'slist.com, roofing experts agree that the average roof has a lifespan between 20 and 25 years. There are variables however, like whether the old roof was removed before the last layer of shingles was put on, if you only have one layer of shingles on the roof, and if the attic is properly ventilated.
Things to know:
If the roof was installed over another layer or several layers and it is older than 20 years, chances are you need a new roof.
Damage to the wood underlay (usually from water or ice buildup) requires complete shingle removal. A reputable roofing contractor can help you decide how extensive this roofing project is.
Even if only part of your roof is showing signs of wear, it's wise to consider doing the entire job while the crew is on-site with its ladders, scaffolding, tools and equipment. This will probably be less expensive than if you only do part of the roof now, and the remainder later.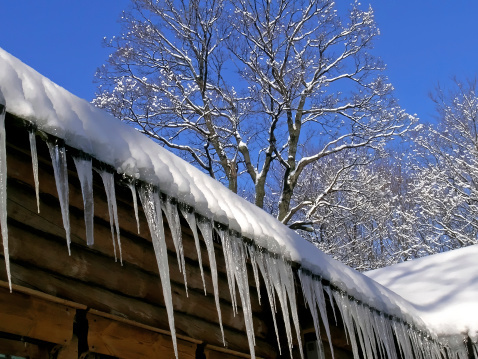 Ice dams along the edge of your roof can cause severe water damage under shingles.
What Caused the Damage?
This is something that your licensed roofing contractor can probably determine upon his inspection. Most often, the shingles' age or water buildup are the reasons behind needing to replace a roof.
Also note that the valley areas (like near dormers) are an important area to your roof. Snow and rain flow through those valleys and into your gutters, but if the valley or your gutter system is old or damaged, this leads to water backup and damage to the roof.
Things to know:
Essentially, the purpose of your gutters is to capture rain and melting snow and keep it flowing away from your home. This protects your roof from water damage due to backups and protects your siding and even the foundation, which can suffer cracks and leakage if exposed to pooled water or improper drainage.
Old, ineffective or clogged gutters can cause costly damage to your home including requiring you to repair or even replace your roof.
Ice dams along the edge of your roof in the winter are a major source of severe damage, your old gutter system may be supporting this type of damage as well. If this was a contributing factor to your damage there are ways to protect your new roof from ice dam formation in the future.
How To Protect Your Investment
If your gutter system is the cause of, or contributing factor, in the damage to your roof, it is time to fix the source of the damage at the same time as the actual roof.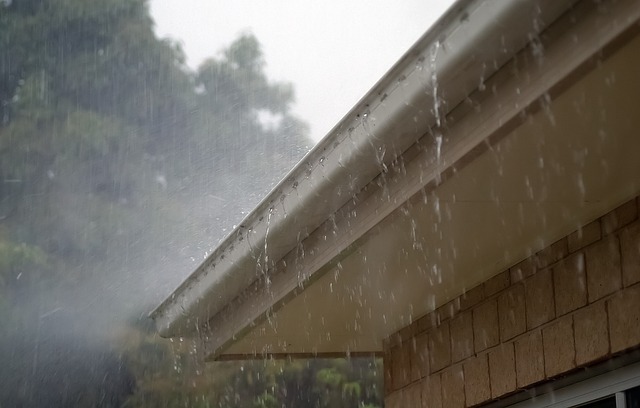 It is unwise to repair your roof's damage or pay for a full replacement without addressing any drainage issues with a better gutter system. It is best to protect your repairs or new roofing to insure it lasts you for many years to come.
Your First Step
The first step you must take is hiring a roofing professional you can trust with the entire job.
According to homeguides.com, homeowners should not hire a contractor based upon cost alone or because he or she is your relative or friend, or because he's a friend of a friend. Hire only licensed, bonded roofers who guarantee their work.
Your roofer should have experience in roofing your type of roof and be knowledgeable about the causes of roof damage and how to prevent roof damage in the future.
There are many reasons you may need to consider roof replacement. While age, storm damage and clogged gutters can be part of the problem, prevention and protection of your roof is the best solution. To learn more about healthy roof solutions, call 1-800-975-6666.