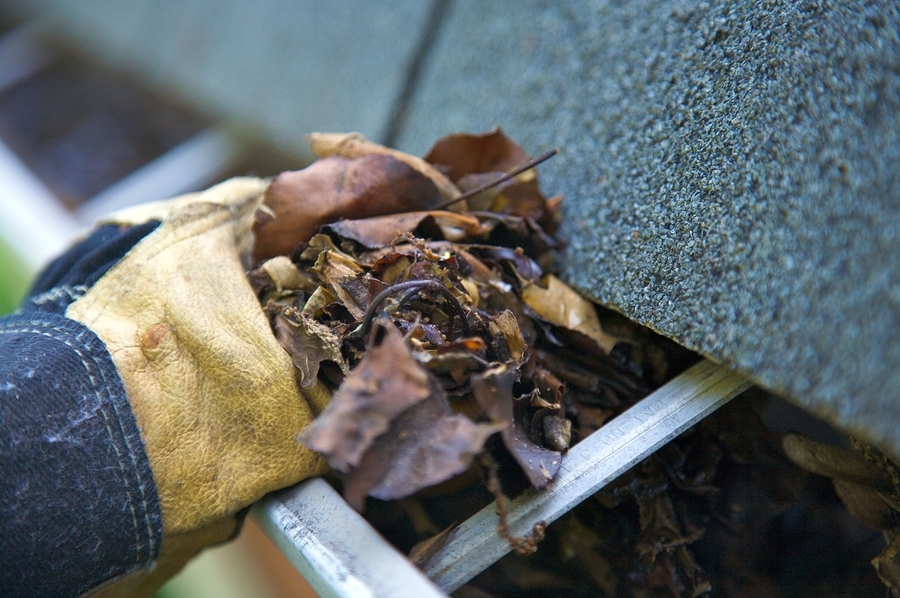 Installing Gutter Helmet® now means clean gutters year-round.
Spring may seem like an odd time to install Gutter Helmet®. After all, it's not a common season for gutter problems. You likely just cleaned your gutters out in the fall before harsh winter weather, and the trees are budding, not dropping many leaves. However, there are some good reasons to install Gutter Helmet® in the spring.
1. To Fix Leftover Winter Problems
If you didn't clean out your gutters last fall, they may still be clogged with debris and require attention before damage results from spring rains. Ice and snow may have taken their toll on your gutters over the winter, making replacement necessary to prevent further problems from occurring as seasons change. Installing Gutter Helmet® can help reduce any risk of future issues.
2. To Avoid the Fall Rush
Waiting until late summer or fall to install Gutter Helmet® makes sense, since that is when leaves drop, clogging gutters and causing problems. But unless you call now and get on the schedule, you may find that your contractor is booked for fall — which means yet another season of pulling out soggy leaves and debris to clean gutters.
3. To Save Time and Energy in the Fall
For many homeowners, fall is a busy time for yard work, home maintenance, and preparation for the holidays. By taking care of the gutters now, you will be freed up to handle other necessary tasks in the fall months. Besides, if you wait, you might forget and not be able to get Gutter Helmet® installed in time to prevent clogged gutters.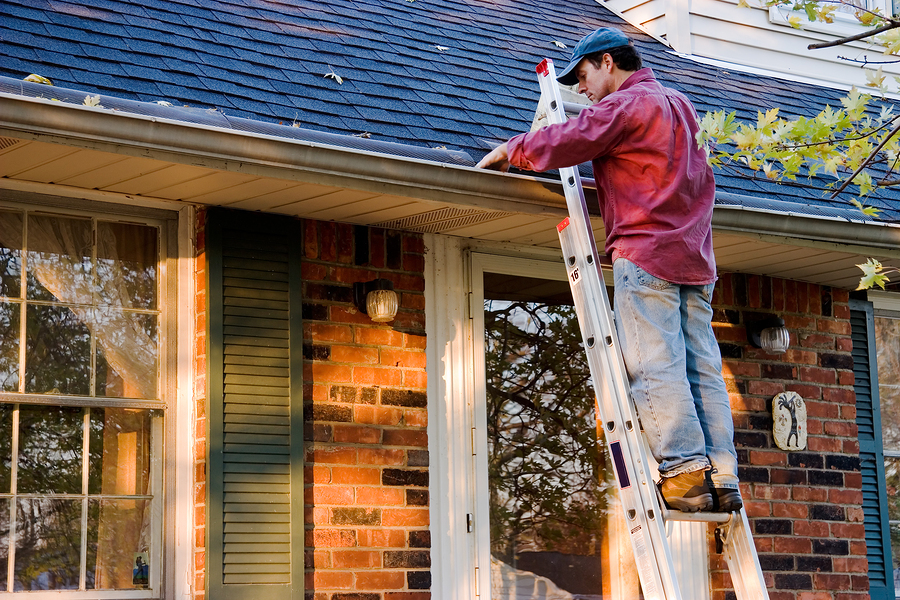 Gutter Helmet® can save you the trouble of cleaning out your gutters each fall.
4. Spring and Summer Storms Cause Gutter Problems
It could be that winter ice and snow have damaged your gutters, but even if they are working properly, conventional gutters can still flood and damage your basement or foundation when spring and summer downpours and flash floods become an issue. Gutter Helmet® works optimally all year round, using the scientific principle of surface tension to keep debris out of the gutter while allowing water to flow freely, even during a downpour.
5. Gutter Helmet® Does More Than Keep the Gutter Clean
The PermaLifeTM finish uses the high performance Kynar paint system to protect your roof edge against fading, salt water and acid rain that can cause damage and leaks inside your home. And unlike some other gutter systems, Gutter Helmet® blends into your existing roof for an attractive appearance. It is also guaranteed with a lifetime warranty.
6. Gutter Helmet® Will Keep Critters Out of Your Gutters
Spring and summer are prime nesting times for birds, mice and other critters. They like gutters because the shape is conducive to nest-building and offers some protection against the elements. Gutter Helmet® encloses the gutters so that critters can't get in to build nests, which can cause damage and blockages.
Moonworks is an installer of Gutter Helmet® because it is a top quality product. It protects customers' homes and provide the best quality gutter solution for their needs. Call Moonworks at 1-800-975-6666 for a free estimate on Gutter Helmet as well as all your roofing, window replacement, and other home improvement needs.