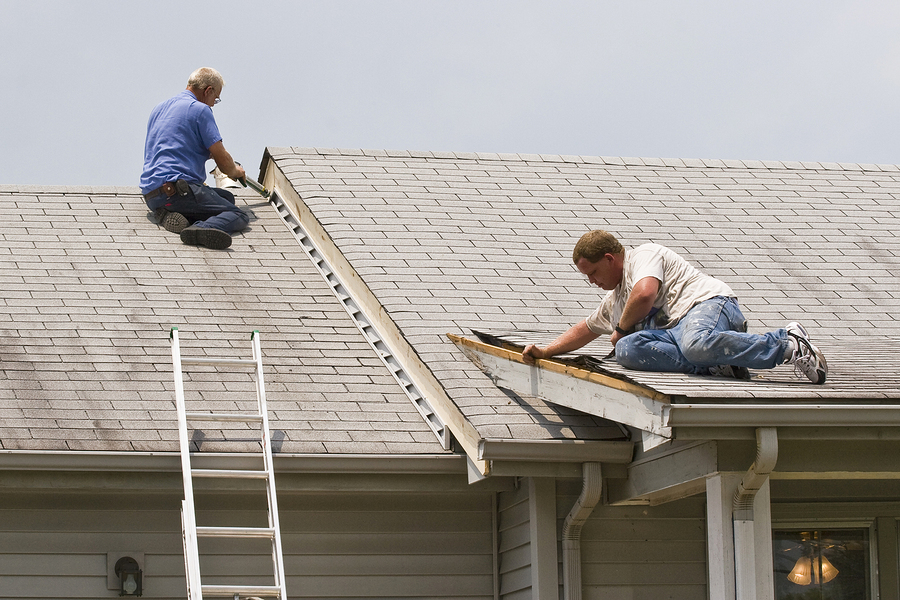 A roofing contractor can help keep the job on track.
Cost can often be a factor that holds homeowners back from major home renovations, but there may be more ways to pay for a home renovation than homeowners might think. If you want or need to make repairs or improvements to your home but don't have the cash up front, there are several good options to consider.
Cash-out Mortgage Refinance
This is probably the most common way to pay for renovations when interest rates are low. If you have equity in your home, that is, you owe less on the mortgage than the house is worth, you may be able to refinance your home and use some of the equity for the renovations you need. If you have good credit, you may qualify for a lower interest rate than your current mortgage, which will save you money over time as well. You may be able to get a shorter term as well, such as a 15-year mortgage instead of 30 years.
Home Equity Loan/Line of Credit
If you can't get favorable terms for a refinance, you may still be able to get a separate home equity loan or line of credit to finance your renovation. A line of credit may also work better for multiple smaller renovations where you don't need the money all at once. Equity loans usually have a fixed interest rate and term, while line of credit rates are adjustable and can go up if the prime rate does.
Construction Loan
Typically used when building a house or making renovations, construction loans are usually short term and carry fairly high-interest rates. Once the work is complete, however, you typically refinance into a traditional mortgage. One drawback to construction loans is that sometimes the money is released in stages as parts of the work are completed, so if you get stuck on part of your renovation, you may not be able to get more money until you complete that part.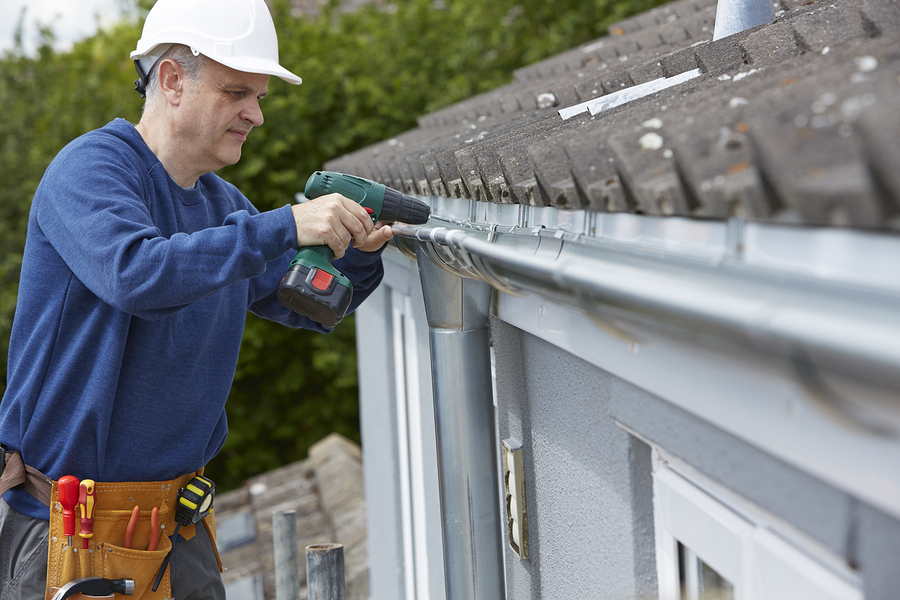 A Gutter Helmet is just one home improvement that your home may need in order to be safe and dry.
Borrow From 401(k)
The repayment period for borrowing from your 401(k) is usually five years, and the interest you pay is to yourself, making it a good option for those who aren't planning on leaving their jobs any time soon. If you do leave the job, a 401(k) loan becomes due immediately, though, so be sure you could handle that if necessary.
FHA 203k Loan
These loans can be used to rehab homes, including your primary dwelling. The requirements are similar to other FHA loan programs and you must carry mortgage premium insurance for the entire loan term. The rates can be adjustable or fixed.
Moonworks Perks Program
This isn't financing, exactly, but Moonworks does offer a 30% discount for existing customers who purchase future products and services from Moonworks. For instance, someone who has already purchased a Gutter Helmet can now purchase a new roof at a 30% off discount. Contact us today at 1-800-975-6666 to find out more about the Moonworks Perks Program and all our services.