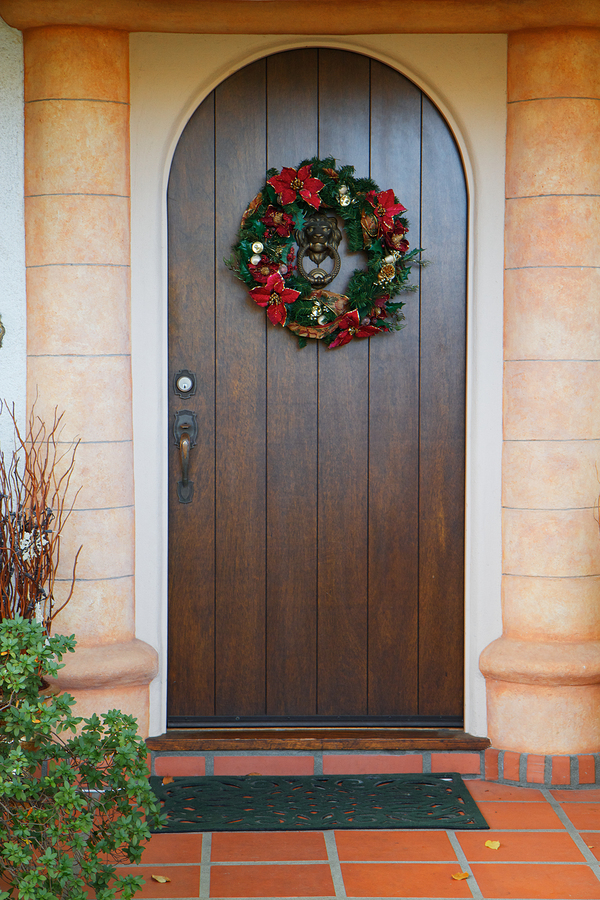 A new exterior door can improve the look as well as the energy efficiency of your home.
Replacing an exterior door of your home can be one of the most cost effective steps you can take when making improvements to your home. Depending on the door you choose, you can add value to your home as well as make it more energy efficient. Replacing an exterior door is one improvement that might be suggested following an energy audit of your home.
When one of your exterior doors is old and needing replacement, there are usually gaps where air can leak into or out of your home. These gaps mean that the door is no longer tightly sealed and can cause your energy costs to go up when it is hot or cold outside. Sometimes, weatherstripping can help stop air from getting through, but as the door reaches the end of its useful life, even weatherstripping will not make the door opening as energy efficient as a new door could.
A new steel entry door is the number one home improvement as far as adding value to your home. On average, homeowners will recoup 98% of the cost, not including energy savings. But although efficient and cost effective, steel doors are not the only option homeowners have.
Exterior Door Options
Steel Door – This is the most cost efficient door option, having a medium cost and and R-value of 5 to 6 (not counting models with windows). Steel doors offer a frame that seals tightly to keep out drafts in winter and heat in warm months. Steel doors are also thought to be more secure than fiberglass, which may break much more easily than steel under force, such as during a home invasion.
Fiberglass Door – These doors have about the same energy efficiency as steel doors, but offer only 50 to 60% of the return on investment of steel despite the fact that they often last 3 to 4 times longer (20 years) than steel and have a much longer warranty. The cost is slightly higher than steel, but not enough to be much of a factor unless the doors are high-end.
Another advantage to fiberglass doors is that they typically require little maintenance, whereas steel doors need to be painted every few years. Some fiberglass doors can be made to mimic the look of wood without any of the maintenance.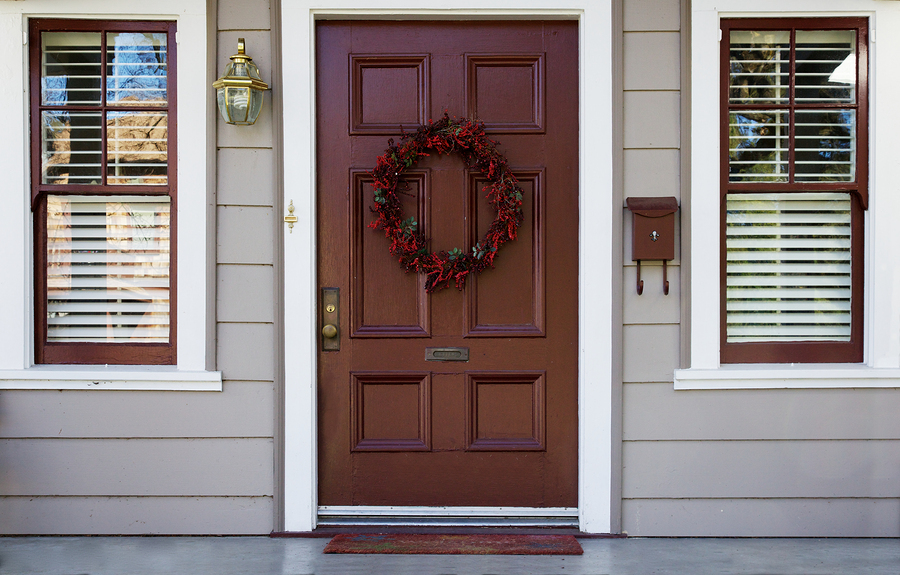 Wood Door – Many homeowners like the look of wood entry doors, but there are drawbacks to using wood exterior doors for your home. The initial cost of wood doors may be similar to that of fiberglass and steel, but wood doors do not last as long as other doors such as fiberglass and are less energy efficient. Wood doors also have to be repainted often, and even so, experience swelling, warping, cracking and rotting from humidity or moisture.
Although wood doors can have drawbacks, they may be the best match for some homes, especially if homeowners are trying to maintain a certain look or keep the historical feel of their home. Another advantage to wood doors is that they can be sanded and shaped to fit a door opening perfectly.
Doors may be installed at the same time as replacement windows, using the same window company. No matter what kind of door you choose, Moonworks can offer you professional installation to give your door the longest life span possible and seal out unwanted air. Contact us – call Moonworks today at 1-800-975-6666.