Paul Sawchuk is a junk removal specialist working with JUSTJUNK®, a leading junk removal service provider. Visit www.JUSTJUNK.com to see some of the interesting things we find and to find some decluttering tips.
No matter what time of year, cleaning up household "junk" can be a daunting task. At least spring cleaning affords us the opportunity to clean up after winter, but by the summer there's some hope that you've cleaned up and can enjoy the season instead of worrying about organizing and minimizing.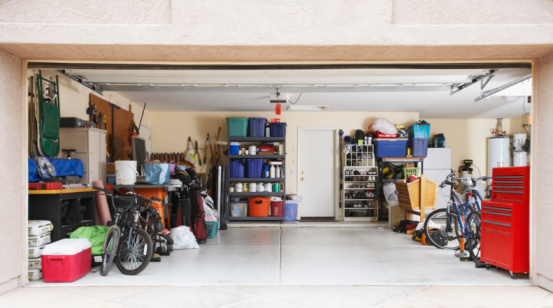 As projects come and go, they tend to leave more household junk than they remove, and it's not always clear how to safely and properly get rid of it. Read on to find out more.
1. Know What You Have
What "junk" is lying around? Have you just completed an interior home renovation? Have you torn down a deck to build a new one? Have you built the kids a tree house and now have a bunch of construction waste cluttering your yard, garage, etc.? The first step is to evaluate the items you need to get rid of, and then move on to the next step.
2. Know Who Can Take What
Your city's website will have a comprehensive list of items its trash removal system can take, but not all cities' waste management systems are created equal. There may be waste or garbage restrictions on the amounts of garbage bags you can have at your curbside, which recyclables or large items can't be picked up, etc.
In the event that your city can't take whatever junk you have to get rid of, junk removal services might be able to help. There are often fees associated with removal services, but these services are available throughout the week, work around your schedule, and are very quick and efficient at making your junk disappear.
3. Know Your Donation Drop-off and Pickups
Furniture, clothing, appliances, electronics and even non-perishable foods might be considered junk, but a quick trip to Goodwill or charitable donation drop-offs might take care of some of those items lying around the house. When completing step one, set these donation items aside so you can make that trip later. Some places are even able to pick up these items for you.
4. Use the Online Classifieds
Similar to donating items, sometimes "junk" might be valuable to other people. Take a quick photo with your phone or digital camera and in seconds you can create an informative post about your item that might entice someone who's been looking for just what you have. It's true: One man's trash is another man's treasure, and with a little research, you may have one of those diamonds in the rough.
When in doubt, don't rush a cleanup. If you're not sure whether to get rid of something, ask yourself this: Do I really need it? Have you used that hand puppet for your son in a while? If he's now fourteen, it might be a good sign that you really don't need it anymore. Sentimental value is important, but if it's not sentimental and you haven't used it in six months, and there isn't any real potential for it to be used in the future, it's probably time to get rid of said item.