If you are selling your home, you may think it looks appealing and that it will sell quickly, but how do you know for sure? Many sellers do not have the cash for major home improvement projects simply to draw in buyers. But the reality is that small repairs can increase curb appeal, which can work wonders in attracting buyer attention.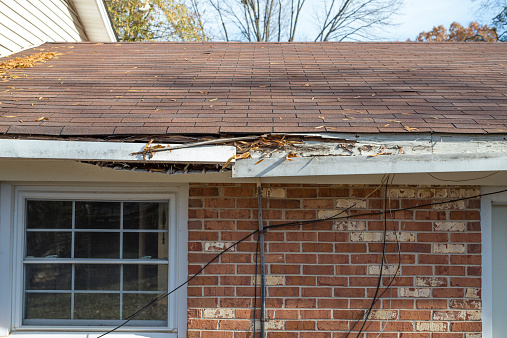 Selling can be an exciting time, but not if your home is sending the wrong message to potential buyers. Without proper maintenance and curb appeal your home may be turning buyers off rather than drawing them in. As its owner, you may not have taken stock of your home's curb appeal. It is simply "home" and you have an emotional attachment to it. It is hard to be objective, but a wise seller puts themselves in the buyer's shoes and takes inventory of the first impression their home is making.
Buyers respond to how appealing a home is from the moment they first arrive.
According to diynetwork.com, there are several inexpensive things you can do to spruce up your home exterior and increase curb appeal. This not only improves your chance of selling, but can even bolster the offers you receive. Buyers establish a feeling about a property within a few minutes of first seeing it and that is often reflected in the amount of their initial offer.
What do buyers notice first?
Drive up to your home and try to see it like a buyer would. Make note of anything you notice that is in need of updates or repair. This could include a touch up of paint, some updated lighting, or a new door. You may find that in general, the house simply seems uninviting. Here are a few of the top items buyers will notice:
The front door: This is the gateway to your home. It sends a message about how well maintained and welcoming the entire home is. Apply a fresh coat of paint and make sure the trim is well maintained. Polish door handles and locks to a shine. Adding a new door mat and a planter of colorful flowers at the entry is a great finishing touch.
The fixtures: Your gutters and trim are the major fixtures on the outside facade of your home. Clean gutters and touch-up the paint around your windows and trim. You probably have been doing regular maintenance to the gutters, to ensure that water doesn't overflow, which can lead to damaged landscaping below and sagging gutters. But now is the time for a little extra care and attention to detail. According to betterhomesandgarden.com, older gutter systems often have rusty spots, peeling paint, and a host of other problems that can convey a message of maintenance neglect. Replacing old gutters with new systems provides a look of quality, care and curb appeal. Believe it or not, attention to these details gives the impression of a well-maintained home overall, and buyers notice the difference.
Landscaping: Your lawn and shrubbery should add appeal to the home. If your lawn is not mowed and shrubs are a bit shaggy, it leaves a bad first impression. Make certain you have trimmed back overgrown shrubs and uncovered any windows they may have taken over. Mow the lawn once per week and plant flowers around the front walkway to add color and warmth. Take time to weed any gardens and make sure walkways and the driveway look well cared for.