When it is time for a new roof, one of the last things you may think is important is the color you choose in roofing, but it is a valuable decision. Your new roof will be something you live with for the next 20-30 years and the color should complement your exterior, improve your curb appeal, and the shade you choose may even help your home stay cooler in the summer.
According to thelandofcolor.com, there is no perfect "neutral" color you can choose that will go with absolutely every color scheme available for your exterior. The trick is to pick a color that will coordinate with the fixed, permanent elements of your home and not blend in with them.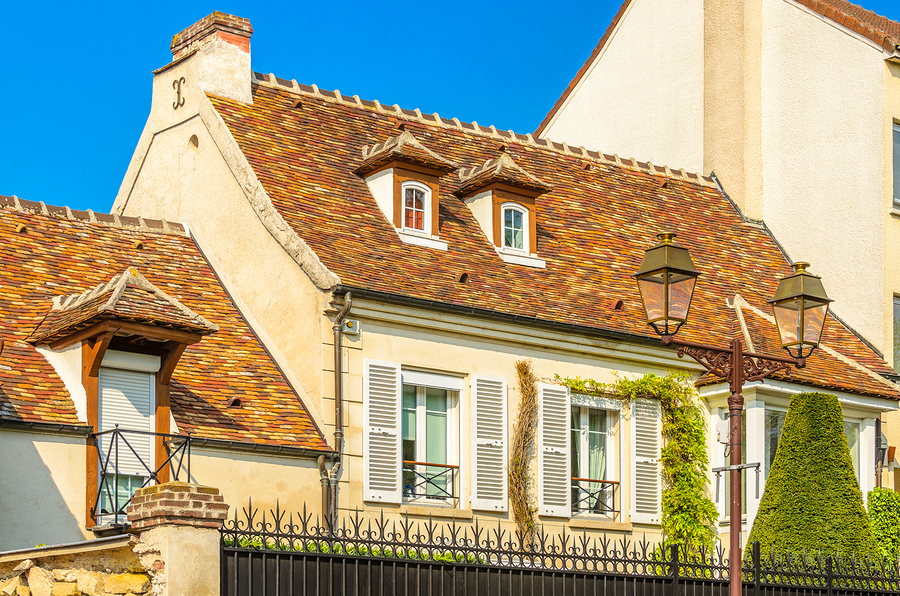 Consider more vivid shingle colors if
your home's exterior is monotone in appearance.
Essentially, if the rest of your home is bold, with bright or multiple colors, or multicolor brick or stone on the facade, you should select a more toned-down shingle color. Too many patterns and colors can be overwhelming. But, according to angieslist.com, if your home has a monotone color scheme, selecting a vivid color can add tremendous curb appeal.
The Right Color and Shade
Your roofing selection can make your home more appealing, looking newer-longer, and help keep the home cooler in warmer months. Here are a few tips to remember:
Use a complementing, but not matching, brown or mix of cream and brown roofing shingles with a brown, cream colored or tan exterior.
For a traditional look, dark gray or black can be used with white exterior.
Green, red or yellow exteriors homes give some flexibility in color choices of your shingles. Hues of brown, gray or black may all work well depending on the shade.
Don't rush to select your roofing. Take time to look at the color selections and how they complement the home. There are many shingle options out there, so talk to a trusted roofing professional to learn all you can before you decide.
Always check out the color shingles you are considering next to your exterior color. Look at samples held up next to your home's exterior. Never guess or assume that a roofing color should look good until you actually see it with your own eyes, right next to the exterior color.
Your roofing color scheme can improve your home's appearance if you choose correctly. Some colors will look newer, longer, and keep your home looking fresh and well-maintained for many years to come.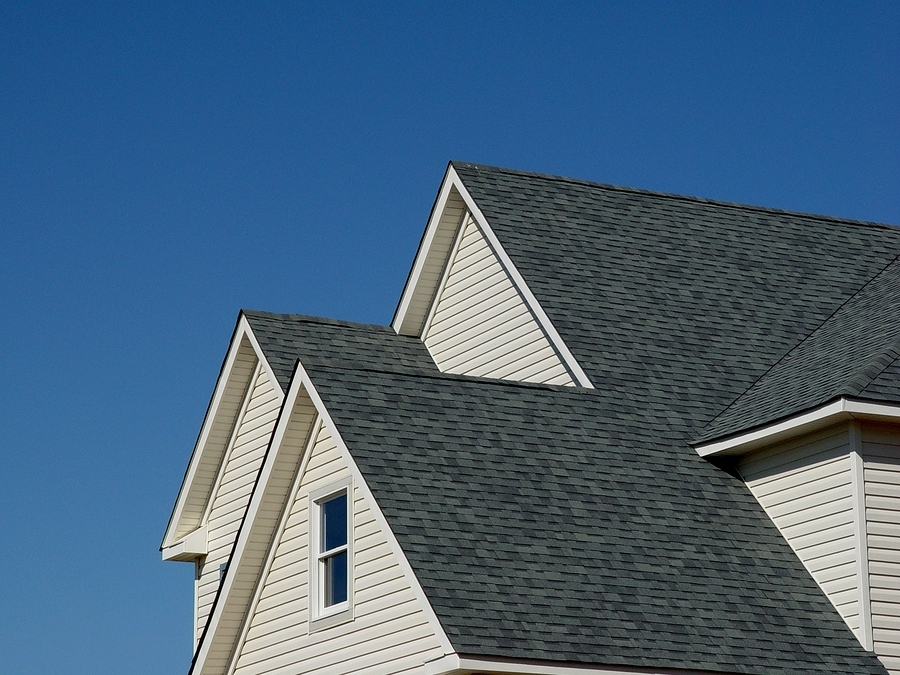 Remember, if your home is brick, that is a permanent feature you need to complement. Painted features and shutter colors can always be changed, but bricks are there for the life of your home.
Lighting changes the colors' hue, so look at the shingle sample both in the sun and in the shade. Make sure all of the exterior house colors work well together in all types of lighting.
Think about curb appeal and resale value. If at some point you think you may be selling your home, it is wise to choose a more neutral roofing material to protect your resale value. Some buyers do not like bold selections and a roof is a long-lasting feature they will have to live with.
The shade of your roof can reflect the sun's heat away from the home, keeping it cooler. The darker your roof, the more heat your roofing will attract. Light colors have a more reflective value. Solar reflectance is key to getting the highest energy savings during warm months. One federally funded study, found that on a sunny day the plywood boards under black roof shingles were 10 degree hotter than the plywood under white shingles were under the same conditions. Dark shingles absorb heat and will help homes in colder climates stay warmer. They also help melt snow and ice from your roof.
Choosing your new roof is an important step in improving the overall appeal of the exterior of your home. Always ask advice from a professional and consider you color choices carefully. To learn more about all your roofing options, call 1-800-975-6666.