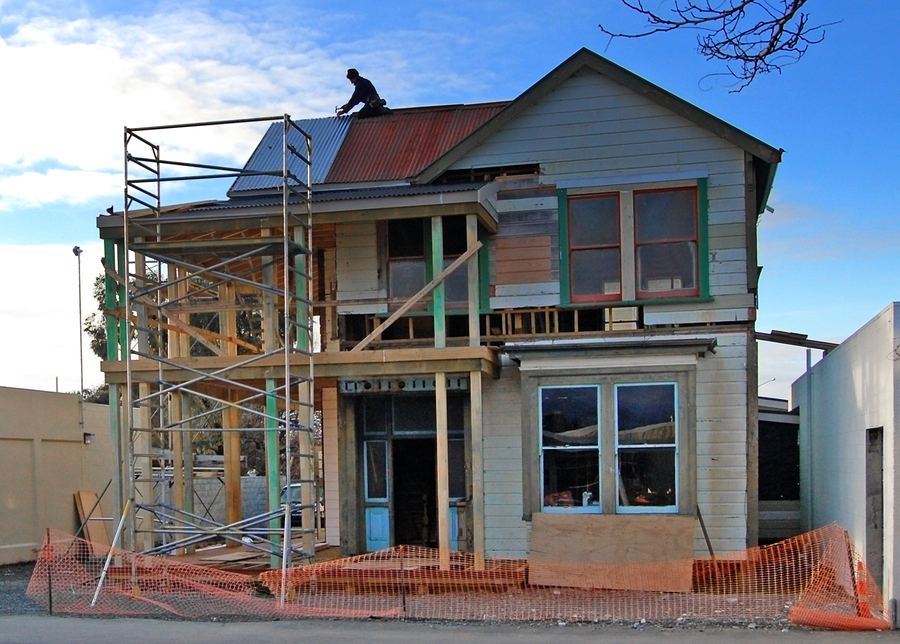 Renovating in the winter may be more workable than you think.
Icy or snowy weather can limit the renovations that can be done during the winter months, although new technologies can keep renovations going in all but the messiest weather. Many people prefer having renovations done in spring or fall, but winter renovations can be less costly since there is less demand for services.
Here are some suggestions for renovations that can easily be accomplished during winter months as well as some that new technologies may make possible during much of the cold season.
1. Converting to an open concept living area.
Many homeowners now seem to prefer an open concept living area that allows sightlines and flow from the living room area to a dining area or even the kitchen. Converting to an open concept usually means knocking down one or more walls, which can be done without exposure to the elements or cold. Sometimes wall beams or load bearing wall supports need to be moved or reinforced, but everything can be safely done inside the home with no threat from snow or ice, making this popular renovation a good choice for winter months.
2. Refinishing or installing floors.
Working on the flooring of your home can be a little bit trickier when it's wet or cold outside, but this is still a very manageable renovation during winter months. Depending on your home's ventilation system, you may need to open windows or run an exhaust fan to remove chemicals used in the refinishing process, but this is a small adjustment and the entire renovation takes place indoors.
3. Remodeling the kitchen.
Transporting supplies inside can be tricky when it's icy outside, but kitchen renovations are a good cold weather choice because of their contained nature. Moving appliances may not be fun when it's slippery outside, but delivery drivers would rather have business throughout the year and can use mats and boots with good traction to deliver at any time during the year. Be prepared to have less flexibility with certain aspects of a kitchen renovation – you won't likely have the ability to throw steaks on the grill and eat outdoors when your kitchen is unusable during a winter renovation, but you can still get takeout or set up a temporary cooking area in another room with your microwave and slow cooker.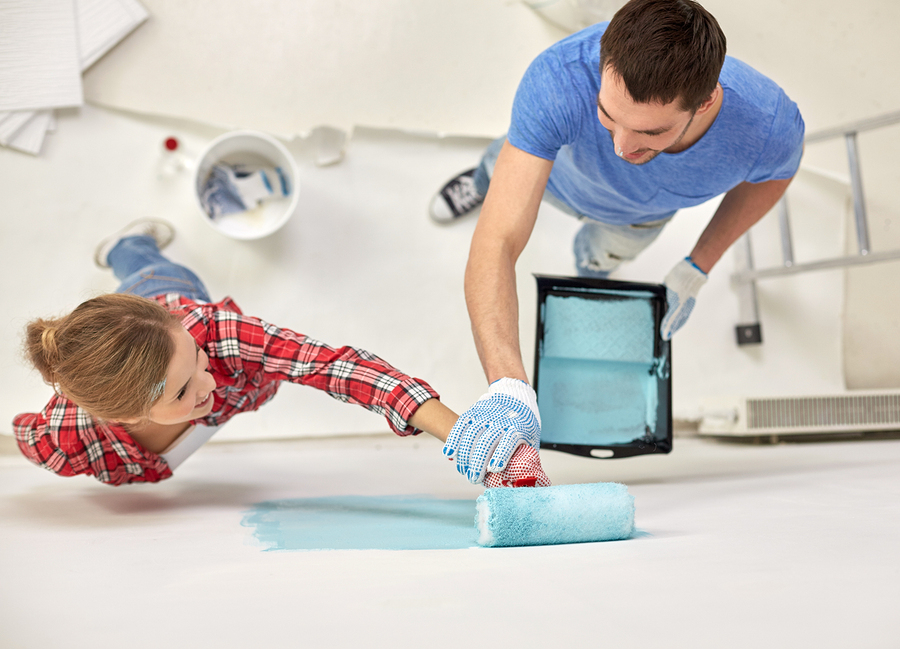 Getting renovations done in winter can give you more time to enjoy spring.
4. Roof repair or replacement.
No, you probably don't want to have roof work done in a blizzard, but better tarping methods and temporary heat sources can allow roofers to work through much of the winter, even in light snow. Ice and rain are more difficult to deal with than snow, say many roofers, but it doesn't hurt to ask whether your roof repair or replacement can be done in winter, and whether there is any discount for doing so.
5. Gutter Helmet installation.
Because the Gutter Helmet is installed over your existing roofing materials, it can be installed even during winter months (other than when there is precipitation). It may be especially advantageous to install Gutter Helmet in winter if you develop problems with ice dams that need to be removed to avoid damaging your roof and gutters. Rather than leaving ice dams in place until spring, which can cause damage, you can solve the problem with a Gutter Helmet which can be heated to keep ice dams from forming.
To get a free estimate for your home renovation, call Moonworks at 1-800-975-6666.